Today the topic of our article is how to keep warm in the autumn-winter season 21021/2022. Of course, with the help of outerwear, which should both look aesthetically beautiful and reliably protect from cold and wind.
Let's talk about four types of warm jackets and this season's trends (asymmetric cut, volume, combination of different fabrics and textures, rich and bright decor), as well as make ready-made autumn-winter looks. Our rating on the site shop-ultra.ru will be arranged according to the degree of "warmth" of each of the models 🙂
Denim
It has been at the top positions for a year now! A denim jacket is a great option for the off-season. There are also leaders among denims - these are oversize jackets (you can buy, or you can borrow from a boyfriend 🙂)
Volume is the new word for the 2021 season.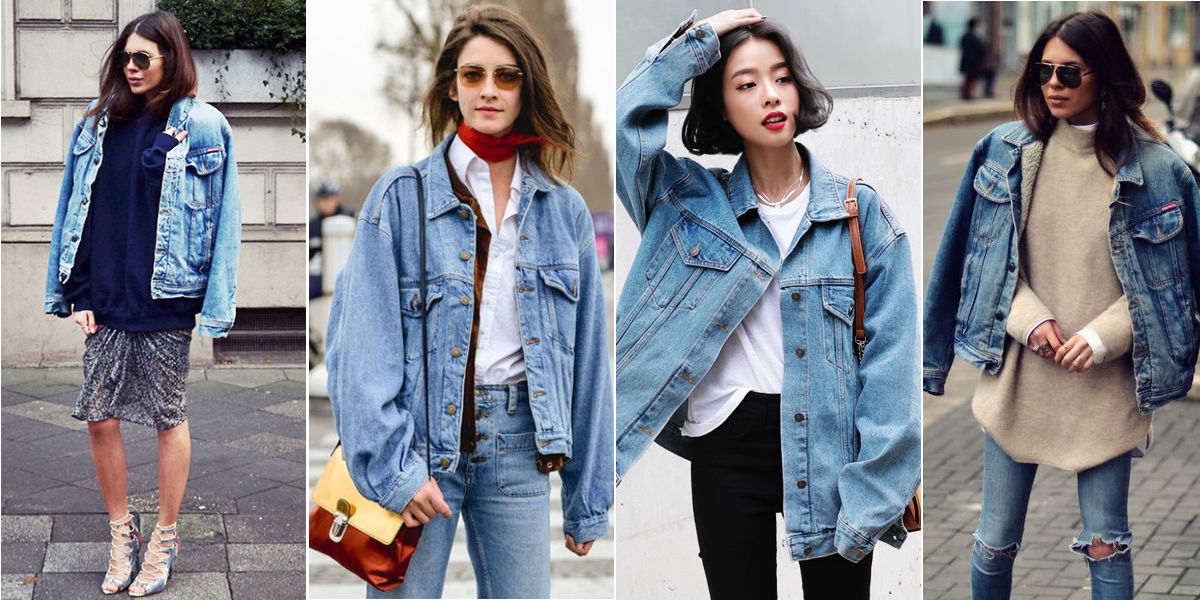 As well as options with fur inserts. They are better protected from cold gusts of wind.

Particular attention is paid to denim jackets, generously decorated with embroidery and appliqués, badges, and various torn elements.

Now jeans can be worn not only in combination with elements of sports and casual style, on the streets you can find jeans with classic pencil skirts, an elegant business suit or a long dress.
Over the knee boots or pumps can also play in tandem. Comfortable sneakers and ugly sneakers can also be a stylish solution.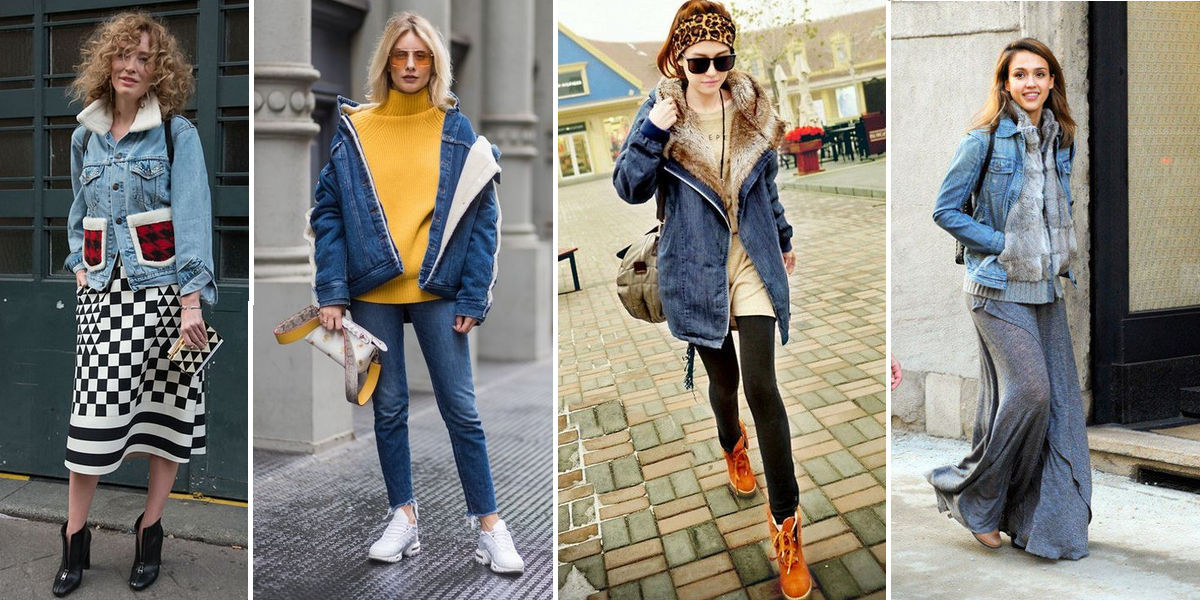 bombers
Great demi-season choice! Such jackets, although they have sports roots, today fit perfectly into everyday looks. Women's bomber jackets are decorated with bright appliqués, prints, and embroidery.

The opinion that a women's bomber jacket can only be worn with sports-style items has long been irrelevant. This myth was destroyed by Instagram stars, who dictate new trends in casual style. It is a bomber jacket that can be easily combined with other clothes. And every time you get a new mega-cool bow.
Do you want to look feminine? Wear the bomber jacket with a linen-style tank top, bodycon dress, or pencil skirt.
Be careful not to cross the fine line between elegance and baggy. Carefully choose shoes for a voluminous bomber jacket!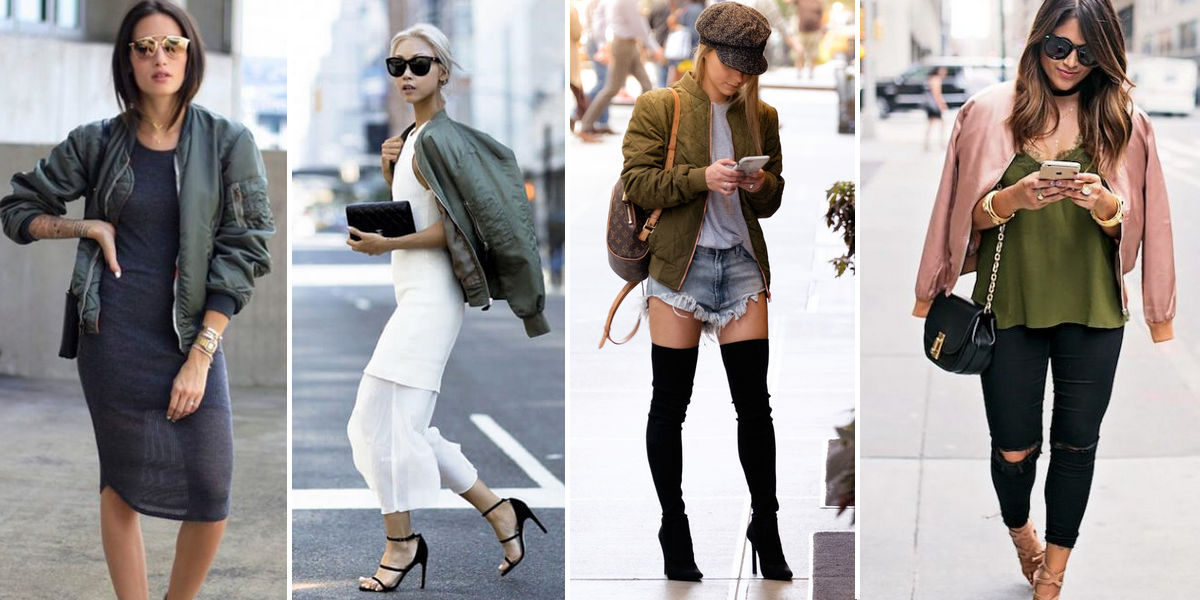 Quilted jackets
Warm jackets on the catwalks of famous designers this season are also represented by quilted models. It can be either a fully quilted jacket, or a variant with "quilting" elements, for example, a sleeve, pockets or a collar. With its help, many trendy and popular styles of past years get a second life.
Such a constructive solution as stitching on the fabric, firstly, creates a beautiful fitted silhouette (it is very difficult to achieve in warm outerwear), and secondly, it evenly distributes the insulation. The jacket is thin and light, but at the same time warm and soft.
Quilting can be leather or fabric. Color - red, blue, olive. Mustard color - bright and bold!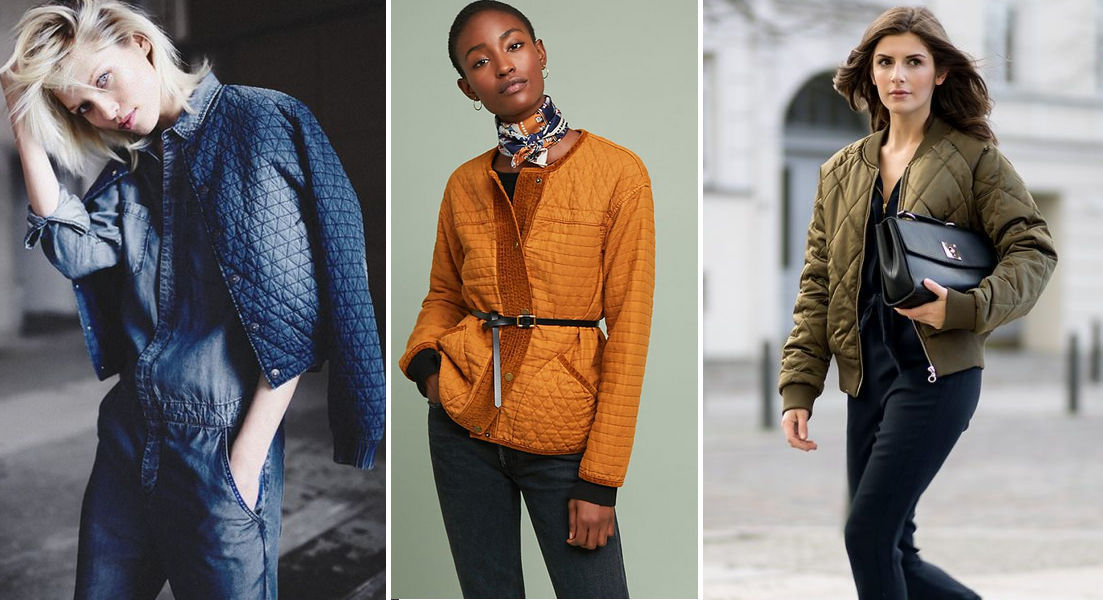 In quilted jackets, the stitch also acts as a bright decorative technique, so you should not overload such a jacket with additional accessories. Unless you purchased a jacket without a collar, then you can safely add a shawl, a stylish scarf, a neckerchief to your look.
Sheepskin coat
Sheepskin coat is perhaps the warmest version of the autumn-winter wardrobe. Thinly dressed, not heavy sheepskin coats should be chosen for autumn, but more "impressive" models will warm you well in winter.
The first place this year was taken by a sheepskin coat-leather jacket and a sheepskin coat-pilot. It is these models that have a simple cut, most often made in a concise color and do not have special decorations. In such clothes you can go out "both to the feast and to the world." Feel comfortable and at the same time remain stylish, individual personality.

Recall that oversized sheepskin coats are also at the peak of popularity. Designers call fashionable colors brown, beige and sand. Black - as always, out of competition!
Sheepskin coats of terracotta color are gaining popularity.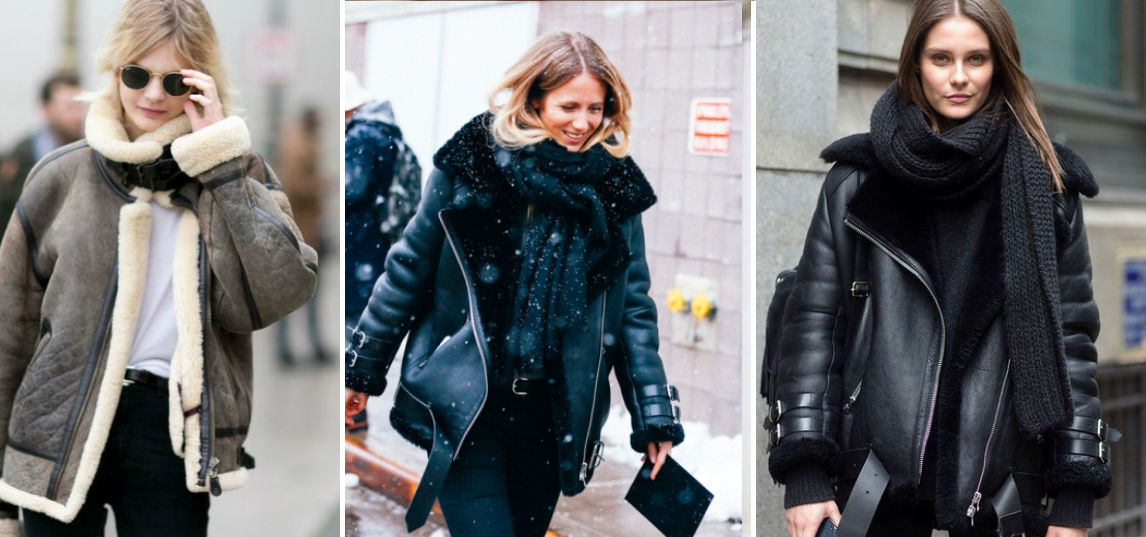 Volume settings should be followed throughout, for example, opt for a full gabardine skirt or loose trousers and a chunky knit sweater. On very cold days, a very voluminous snood can also be used for a sheepskin coat. Cozy and comfortable look!
The article was prepared specifically for the site shop-ultra.ru